Socket Weld Fittings
ASME A182, ASME B16.9, ASME B16.11, MSS SP-43, MSS SP-95, BS3799 Forged Socket Weld Pipe Fittings Manufacturer.
Nakshatra Steel & Alloys is India's leading manufacturer of Forged Socket Weld Pipe Fittings. We offer Socket Weld Pipe Fittings in various materials and grades as per customers specifications. We also maintain inventories of our manufactured Socket Weld Fittings of all ASME A182, ASME B16.9, ASME B16.11, MSS SP-43, MSS SP-95, BS3799 standards and standard sizes.
Our range of forged fittings includes Forged Socket Weld Elbow, Equal Tee, Unequal Tee, Equal Cross, Unequal Cross, Half Couplings, Full Couplings, Reducing Coupling, Cap, Reducing Insert etc.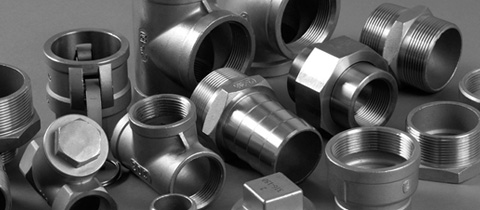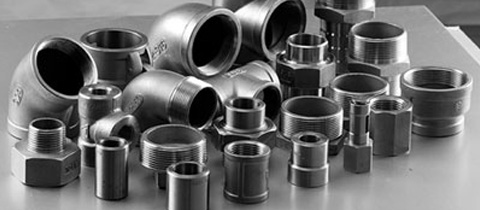 Specifications for Socket Weld Pipes Fittings
| | | |
| --- | --- | --- |
| Standards | : | ASME A182, ASME B16.9, ASME B16.11, MSS SP-43, MSS SP-95, BS3799 |
| Dimension | : | ASME 16.11, MSS SP-79, 83, 95, 97, BS 3799 |
| Size | : | 1/8″ to 4″ (DN6 to DN100) |
| Pressure Class | : | 3000LBS, 6000LBS, 9000LBS |
Call +91 9833263204 or Click here to send enquiry for Socket Weld Pipe Fittings
Socket Weld Fittings Exporters & Suppliers
Exporting Socket Weld Fittings to Countries
We are exporting Socket Weld Fittings to Kuwait, Yemen, Slovakia, Iran, Angola, Portugal, Romania, Serbia, China, Saudi Arabia, Afghanistan, Croatia, Lithuania, Poland, Zimbabwe, Peru, Macau, Japan, Philippines, Singapore, Mexico, Mongolia, Hong Kong, Norway, Israel, Bangladesh, Bhutan, Kenya, South Korea, Switzerland, Thailand, Gabon, Italy, Mexico, Sri Lanka, Netherlands, Turkey, Czech Republic, Tibet, Australia, Morocco, Nepal, Denmark, Iran, United Arab Emirates, Jordan, Belarus, Russia, Chile, Ukraine, Oman, Kazakhstan, Taiwan, Argentina, Finland, Chile, Ghana, Azerbaijan, Brazil, Ireland, Nigeria, Indonesia, Ecuador, Lebanon, Gambia, Sweden, Bulgaria, Hungary, India, United Kingdom, Vietnam, Greece, United States, France, Spain, Libya, Pakistan, Canada, Namibia, Poland, Bahrain, Bolivia, Venezuela, Qatar, Iraq, Austria, Belgium, Nigeria, Germany, South Africa, Malaysia, Egypt, Algeria, Costa Rica, Estonia, Trinidad & Tobago,Tunisia, Puerto Rico, New Zealand, Colombia. We can export almost to any country.
Industries We Serve
We are supplying Socket Weld Fittings to Chemicals, Petrochemicals, Oil & Natural Gas Organization, Fats, Fertilizers, Sugar Mills & Distilleries, Cement Industries, Ship Builders, Paper Industries, Pumps, Automation, Paints, Steel Industries, etc.