Flanges
Nakshatra Steel & Alloys is manufacturer of flanges. We manufacture and export of all kind of Flanges like Slip on Flanges, Blind Flanges, Weld Neck Flanges, Lap Joint Flanges, Socket Weld Flanges, Threaded Flanges, Spectacle Flanges, Orifice Flanges, Rasied Faced Flanges, Large Diameter Flanges, Ring-Joint Flanges, Etc. We maintain huge stocks of all standard dimensions like ASA B16.5, BS 4504, EN-1092.
We can supply flanges in a wide variety of materials and grades including Stainless Steel, Carbon Steel, Duplex & Super Duplex, Alloy Steel, High Nickel Alloy, Aluminium, Copper, Brass, Monel, Hastelloy, Inconel Flanges. We can fulfill our customer requirements on time with most competitive prices of flanges.
Flanges are usually manufactured based on Industry Specifications established by ANSI B16.5, ASME B16.47, MSS-SP44, API, and AWWA-C207. Nakshatra Steel & Alloys has the infrastructure to manufacture Flanges for all pressure ratings including 75#, 125#, 150#, 175#, 250#, 300#, 350#, 400#, 600#, 900#, 1500#, and 2500#.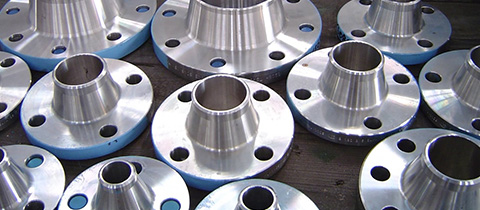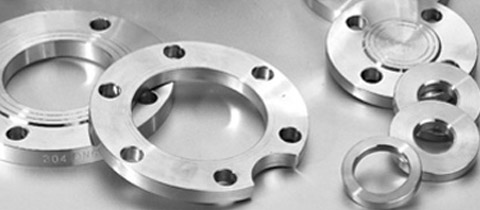 Types Of Flanges
Why Nakshatra Steel & Allows Flanges?
Manufactured from high quality materials.
Non-corrosive.
High quality & durable.
Efficient performance.
Dimensional accuracy.
Ontime deliver with reports.
Call +91 9833263204 or Click here to send enquiry for Flanges
Flanges Exporters & Suppliers
Exporting Flanges to Countries
We are exporting Flanges to Kuwait, Yemen, Slovakia, Iran, Angola, Portugal, Romania, Serbia, China, Saudi Arabia, Afghanistan, Croatia, Lithuania, Poland, Zimbabwe, Peru, Macau, Japan, Philippines, Singapore, Mexico, Mongolia, Hong Kong, Norway, Israel, Bangladesh, Bhutan, Kenya, South Korea, Switzerland, Thailand, Gabon, Italy, Mexico, Sri Lanka, Netherlands, Turkey, Czech Republic, Tibet, Australia, Morocco, Nepal, Denmark, Iran, United Arab Emirates, Jordan, Belarus, Russia, Chile, Ukraine, Oman, Kazakhstan, Taiwan, Argentina, Finland, Chile, Ghana, Azerbaijan, Brazil, Ireland, Nigeria, Indonesia, Ecuador, Lebanon, Gambia, Sweden, Bulgaria, Hungary, India, United Kingdom, Vietnam, Greece, United States, France, Spain, Libya, Pakistan, Canada, Namibia, Poland, Bahrain, Bolivia, Venezuela, Qatar, Iraq, Austria, Belgium, Nigeria, Germany, South Africa, Malaysia, Egypt, Algeria, Costa Rica, Estonia, Trinidad & Tobago,Tunisia, Puerto Rico, New Zealand, Colombia. We can export almost to any country.
Industries We Serve
We are supplying Flanges to Chemicals, Petrochemicals, Oil & Natural Gas Organization, Fats, Fertilizers, Sugar Mills & Distilleries, Cement Industries, Ship Builders, Paper Industries, Pumps, Automation, Paints, Steel Industries, etc.