Duplex
Top Duplex Steel 2205 / Duplex Steel 2304 Manufacturer & Supplier in India
Duplex Steel Round Bars & Rods, Duplex Steel Pipes & Tubes, Duplex Steel Sheets & Plates, Duplex Steel Fasteners, Duplex Steel Flanges & Duplex Steel Pipe Fittings Stockiest & Exporters in India
Duplex Steel is a combination of austenite and ferrite in equal quantities. It is noted for its marvellous corrosion resistance and satisfying mechanical properties. Duplex steel products have wide range of industrial applications for their pleasing features. They also exhibit considerable resistance towards stress corrosion cracking.
Nakshatra Steel & Alloys is an exemplary Duplex Steel Supplier and manufacturer. We manufacture all of our products at national and international standards. We have an enormous group of clientele which are well satisfied with our services. Our products like Duplex Steel 2205 and Duplex Steel 2304 have huge demand in the market for their illustrious properties.
Compared to other flanges and fasteners, Duplex Steel Flanges and Duplex Steel Fasteners are two times tough and strong. We boost up our Duplex Steel Pipes & Tubes by adding small quantities of nitrogen, chromium, and molybdenum. Duplex Steel Pipe Fittings are invulnerable to chloride pitting and crevice corrosion.
Low quantities of molybdenum and nickel in our Duplex Steel Tube Fittings make them affordable and economical. The section thickness of our Duplex Steel Round Bars is kept in check to maintain flexibility. We employ experienced team to design Duplex Steel Sheets & Plates with modern techniques. Contact us for all your duplex steel needs!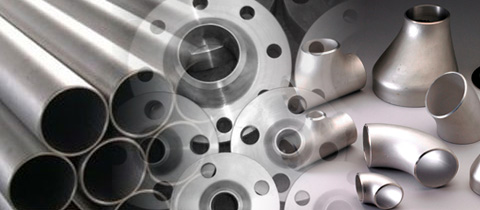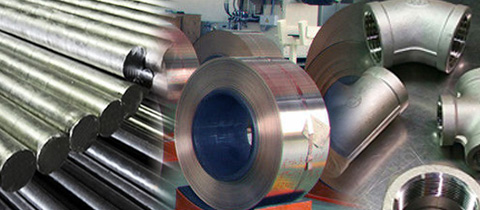 Types Of Duplex Grades Products
| | |
| --- | --- |
| Duplex 2205 Pipes | Duplex 2205 Tubes |
| Duplex 2205 Pipe Fittings | Duplex 2205 Forged Fittings |
| Duplex 2205 Fasteners | Duplex 2205 Tube Fittings |
| Duplex 2205 Round Bars | Duplex 2205 Flanges |
| Duplex 2205 Sheets | Duplex 2205 Plates |
| Duplex 2304 Pipes | Duplex 2304 Tubes |
| Duplex 2304 Pipe Fittings | Duplex 2304 Forged Fittings |
| Duplex 2304 Fasteners | Duplex 2304 Tube Fittings |
| Duplex 2304 Round Bars | Duplex 2304 Flanges |
| Duplex 2304 Sheets | Duplex 2304 Plates |
Call +91 9833263204 or Click here to send enquiry for Duplex
Duplex Alloys Exporters & Suppliers
Exporting Duplex Alloys to Countries
We are exporting Duplex Alloys to Kuwait, Yemen, Slovakia, Iran, Angola, Portugal, Romania, Serbia, China, Saudi Arabia, Afghanistan, Croatia, Lithuania, Poland, Zimbabwe, Peru, Macau, Japan, Philippines, Singapore, Mexico, Mongolia, Hong Kong, Norway, Israel, Bangladesh, Bhutan, Kenya, South Korea, Switzerland, Thailand, Gabon, Italy, Mexico, Sri Lanka, Netherlands, Turkey, Czech Republic, Tibet, Australia, Morocco, Nepal, Denmark, Iran, United Arab Emirates, Jordan, Belarus, Russia, Chile, Ukraine, Oman, Kazakhstan, Taiwan, Argentina, Finland, Chile, Ghana, Azerbaijan, Brazil, Ireland, Nigeria, Indonesia, Ecuador, Lebanon, Gambia, Sweden, Bulgaria, Hungary, India, United Kingdom, Vietnam, Greece, United States, France, Spain, Libya, Pakistan, Canada, Namibia, Poland, Bahrain, Bolivia, Venezuela, Qatar, Iraq, Austria, Belgium, Nigeria, Germany, South Africa, Malaysia, Egypt, Algeria, Costa Rica, Estonia, Trinidad & Tobago,Tunisia, Puerto Rico, New Zealand, Colombia. We can export almost to any country.
Industries We Serve
We are supplying Duplex Alloys to Chemicals, Petrochemicals, Oil & Natural Gas Organization, Fats, Fertilizers, Sugar Mills & Distilleries, Cement Industries, Ship Builders, Paper Industries, Pumps, Automation, Paints, Steel Industries, etc.