Duplex Steel ButtWeld Fittings
ANSI/ASME B16.9, B16.28, MSS-SP-43 Duplex Steel Butt weld Fittings Supplier & Exporter in India
Duplex Steel 2205 Butt weld Fittings, Duplex Steel S32550 Pipe Union, Duplex Steel S32750 Pipe Cap, Duplex Steel S32760 Pipe Elbow, Duplex Steel S32550 Tee, Duplex Steel UNS S31803 Reducing Tee Dealer & Exporter in India
Duplex Steel Buttweld Fittings which are made using austenite and ferrite possess exceptional mechanical properties. Nakshatra Steel & Alloys trades these Duplex Steel Butt weld Pipe Fittings at attractive market prices. We are well known for the quality in fabrication and delivery of our products.
Typical Duplex Seamless Buttweld Fittings are special mechanisms which do not have any joined sections. To join two pipes or valves without getting overlapped, our Duplex Steel S32205 Butt weld Fittings become the best ever choice. We can easily say that Duplex Steel Welded Buttweld Fittings contribute better results than Buttweld fittings made with normal steel.
Generally a Duplex Steel Pipe Elbow is installed between two pipes to change the direction of flow of liquid or gas. To alter sizes of pipes in hydraulic systems, our Duplex Steel Pipe Reducer is used. A Duplex Steel Pipe Tee has two uses; it either divides a fluid flow, or combines it. Our Duplex Steel Pipe Cross is deployed in fire sprinkler system at the middle of four points of connection.
We design our Duplex Steel Pipe Caps with different shapes like square, rectangle, round, U and I. Duplex Steel Pipe End caps are used in industries to close the ends of pipes and pumping systems. We use high quality raw material to contribute corrosion resistant Duplex Steel Pipe Bends and Duplex Steel Pipe Stubends.
To have detailed view of our products, you can visit our official website. For further queries, you can contact us through email or phone call. Hurry up!
Duplex Steel UNS S32550 Pipe Fittings, Duplex Steel Pipe End Cap, Duplex Steel Pipe Bends, Duplex Steel Pipe Bends, Duplex Steel Pipe Cross, Duplex Steel Pipe Stub End, Duplex Steel Concentric / Eccentric Reducer Wholesaler & Dealer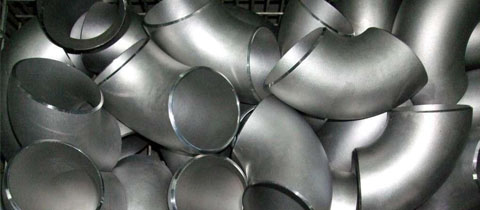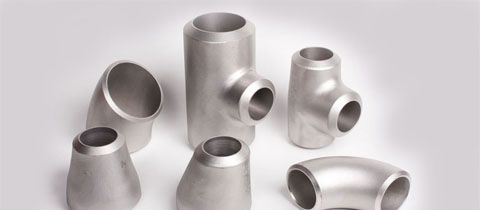 Duplex Steel ButtWeld Fittings Specifications:
| | | |
| --- | --- | --- |
| Size | : | 1/2" to 36" |
| Standard | : | ASTM / ASME A815 / SA815. |
| Dimensions | : | ANSI/ASME B16.9, B16.28, MSS-SP-43. |
| Grade | : | UNS No. S31803, S32205, S32550, S32750, S32760. |
| Type | : | Seamless & Welded |
| Schedule | : | Sch 5 TO Sch XXS. |
| | | |
| --- | --- | --- |
| STANDARD | WERKSTOFF NR. | UNS |
| Duplex 2205 | 1.4462 | S31803 / S32205 |
Types of Duplex Steel ButtWeld Fittings
Duplex Steel 90 & 45 Deg Elbows
Duplex Steel Long & Short Radius Elbows
Duplex Steel Equal & Unequal Tees
Duplex Steel Concentric & Eccentric Reducer
Duplex Steel Equal & Unequal Cross
Duplex Steel Bends
Duplex Steel Short & Long Stub Ends
Duplex Steel Pipe End Caps
Duplex Steel Piggable Bends
Duplex Steel Seamless Buttweld Pipe Fittings
Duplex Steel Welded Buttweld Pipe Fittings
Duplex Steel Split Tees
Call +91 9833263204 or Click here to send enquiry for Duplex Steel ButtWeld Fittings
Duplex Steel ButtWeld Fittings Exporters & Suppliers
Exporting Duplex Steel ButtWeld Fittings to Countries
We are exporting Duplex Steel ButtWeld Fittings to Kuwait, Yemen, Slovakia, Iran, Angola, Portugal, Romania, Serbia, China, Saudi Arabia, Afghanistan, Croatia, Lithuania, Poland, Zimbabwe, Peru, Macau, Japan, Philippines, Singapore, Mexico, Mongolia, Hong Kong, Norway, Israel, Bangladesh, Bhutan, Kenya, South Korea, Switzerland, Thailand, Gabon, Italy, Mexico, Sri Lanka, Netherlands, Turkey, Czech Republic, Tibet, Australia, Morocco, Nepal, Denmark, Iran, United Arab Emirates, Jordan, Belarus, Russia, Chile, Ukraine, Oman, Kazakhstan, Taiwan, Argentina, Finland, Chile, Ghana, Azerbaijan, Brazil, Ireland, Nigeria, Indonesia, Ecuador, Lebanon, Gambia, Sweden, Bulgaria, Hungary, India, United Kingdom, Vietnam, Greece, United States, France, Spain, Libya, Pakistan, Canada, Namibia, Poland, Bahrain, Bolivia, Venezuela, Qatar, Iraq, Austria, Belgium, Nigeria, Germany, South Africa, Malaysia, Egypt, Algeria, Costa Rica, Estonia, Trinidad & Tobago,Tunisia, Puerto Rico, New Zealand, Colombia. We can export almost to any country.
Industries We Serve
We are supplying Duplex Steel ButtWeld Fittings to Chemicals, Petrochemicals, Oil & Natural Gas Organization, Fats, Fertilizers, Sugar Mills & Distilleries, Cement Industries, Ship Builders, Paper Industries, Pumps, Automation, Paints, Steel Industries, etc.