Inconel ButtWeld Fittings
ANSI B 16.5, MSS SP 44 Inconel Butt weld Fittings, Incoloy 600, 601, 625, 800 Werkstoff Nr. 2.4816 / 2.4851 Butt Weld Pipe Fittings, Inconel Alloy UNS N06625 / N08800 Seamless Butt weld Pipe Fittings Manufacturer & Supplier
ASME SB-366 Incoloy 800 Long & Short Stubends, B366 Incoloy 800H Swage Nipple, ASTM B564 Incoloy 825 Equal Tee, ASME SB564 Inconel Alloy 600 Equal Cross Dealer & Exporter
Inconel Buttweld Fittings possess exemplary properties like resistance towards corrosion and oxidation. Nakshatra Steel & Alloys is a distinguished manufacturer and trader of wide range of Inconel Buttweld Pipe Fittings. Our products have special applications in mechanical industries which function under elevated pressures and temperature ranges.
We use modern production techniques to manufacture Inconel 600 Butt weld Fittings and Inconel 601 Butt weld Fittings for which they are noted for their toughness and durability. On the other hand, our Inconel 718 Butt weld fittings are strengthened with Gamma double prime. When Inconel Seamless Buttweld Fittings are subjected to extreme heat, they automatically form an oxide layer which protects the material from further damage.
Our Inconel Welded Buttweld Fittings are used for high-temperature applications compared to buttweld fittings made up of steel and aluminium. We use precipitation hardening and solid solution strengthening to boost the properties of Inconel reducers and Inconel caps.
Our Inconel Elbow is deployed in piping systems to change the direction of flow of liquids or gases. Inconel Cross and Inconel Tee are fixed in the junction of pipes to manipulate the flow within them. Inconel End cap is generally employed at the end of a valve or pump system. We design and fabricate Inconel Stubends and Inconel Bends in various sizes and shapes.
All of the products are readily available in the stock. We pack ordered goods with proper care in order to deliver damage free goods. Contact us today to avail our high-quality product and services.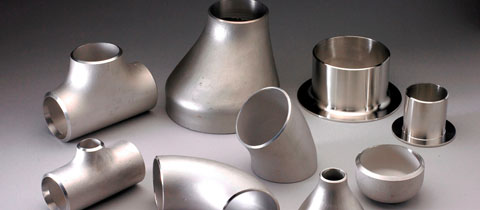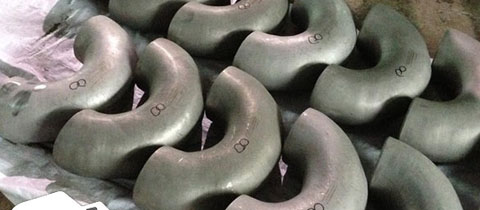 Inconel ButtWeld Fittings Specifications:
| | | |
| --- | --- | --- |
| Range | : | 1/2"NB TO 12"NB IN |
| Standard | : | ASTM B366, ASTM SB 366, ASTM B564, ASME SB564 |
| Designation | : | ANSI B 16.5, BS 1560. BS 10, IS 6392, B-2.1 NPT, API, DIN, JIS. MSS SP 44 |
| Types | : | SEAMLESS / WELDED/ FABRICATED |
| SCH | : | 10, 20, 40, STD, 60, 80, XS |
| Grades | : | Inconel 600 – UNS N06600, Inconel 601 – UNS N06601, Inconel 625 – UNS N06625, Incoloy 800 – UNS N08800, Incoloy 800H / HT – UNS N08810, Incoloy 825 – UNS N08825 |
| | | | | | | | | |
| --- | --- | --- | --- | --- | --- | --- | --- | --- |
| STANDARD | WERKSTOFF NR. | UNS | JIS | AFNOR | BS | GOST | EN | OR |
| Inconel / Incoloy | 2.4816 | N06600 | NCF 600 | NC15FE11M | NA 13 | МНЖМц 28-2,5-1,5 | NiCr15Fe | ЭИ868 |
Types of Inconel ButtWeld Fittings
Inconel 90 & 45 Deg Elbows
Inconel Long & Short Radius Elbows
Inconel Equal & Unequal Tees
Inconel Concentric & Eccentric Reducer
Inconel Equal & Unequal Cross
Inconel Bends
Inconel Short & Long Stub Ends
Inconel Pipe End Caps
Inconel Piggable Bends
Inconel Seamless Buttweld Pipe Fittings
Inconel Welded Buttweld Pipe Fittings
Inconel Split Tees
Call +91 9833263204 or Click here to send enquiry for Inconel ButtWeld Fittings
Inconel ButtWeld Fittings Exporters & Suppliers
Exporting Inconel ButtWeld Fittings to Countries
We are exporting Inconel ButtWeld Fittings to Kuwait, Yemen, Slovakia, Iran, Angola, Portugal, Romania, Serbia, China, Saudi Arabia, Afghanistan, Croatia, Lithuania, Poland, Zimbabwe, Peru, Macau, Japan, Philippines, Singapore, Mexico, Mongolia, Hong Kong, Norway, Israel, Bangladesh, Bhutan, Kenya, South Korea, Switzerland, Thailand, Gabon, Italy, Mexico, Sri Lanka, Netherlands, Turkey, Czech Republic, Tibet, Australia, Morocco, Nepal, Denmark, Iran, United Arab Emirates, Jordan, Belarus, Russia, Chile, Ukraine, Oman, Kazakhstan, Taiwan, Argentina, Finland, Chile, Ghana, Azerbaijan, Brazil, Ireland, Nigeria, Indonesia, Ecuador, Lebanon, Gambia, Sweden, Bulgaria, Hungary, India, United Kingdom, Vietnam, Greece, United States, France, Spain, Libya, Pakistan, Canada, Namibia, Poland, Bahrain, Bolivia, Venezuela, Qatar, Iraq, Austria, Belgium, Nigeria, Germany, South Africa, Malaysia, Egypt, Algeria, Costa Rica, Estonia, Trinidad & Tobago,Tunisia, Puerto Rico, New Zealand, Colombia. We can export almost to any country.
Industries We Serve
We are supplying Inconel ButtWeld Fittings to Chemicals, Petrochemicals, Oil & Natural Gas Organization, Fats, Fertilizers, Sugar Mills & Distilleries, Cement Industries, Ship Builders, Paper Industries, Pumps, Automation, Paints, Steel Industries, etc.