Hastelloy
Highly Acclaimed Hastelloy C276 / Hastelloy C22 Manufacturer & Supplier in India
Hastelloy Round Bars & Wires, Hastelloy Pipes & Tubes, Hastelloy Sheets & Plates, Hastelloy Fasteners, Hastelloy Flanges & Hastelloy Pipe Fittings Stockiest & Exporters in India
Hastelloy is considered to have excellent resistance towards corrosion. There are many other alloys which have exceptional properties, and Hastelloy is one among them. It is said to have withstanding capability towards elevated temperatures and stress. Thence it is employed in many industries for special purposes.
Nakshatra Steel & Alloys is an eminent Hastelloy Supplier in India. The primary metal used to manufacture Hastelloy C22 and Hastelloy C276 is Nickel. Molybdenum and Chromium are other compounds that are used to further reinforce it.
We manufacture Hastelloy Pipes & Tubes which tend to exhibit considerable resistance towards all kinds of pitting and cracking. Chemical mechanisms deploy our Hastelloy Flanges as they have the ability to combat oxidation. Hastelloy Pipe Fittings are tough and durable even in chemically inert atmospheres and vacuum. Hastelloy Fasteners can successfully function under medium to high temperature ranges.
Our Hastelloy Tube Fittings have their own special purpose utilizations in Chemical reactors and Nuclear reactors. Hastelloy Sheets & Plates have wide variety of applications in Petrochemical and Chemical Processing industries. Our Hastelloy Round Bars are employed in heat exchangers and pressure vessels.
We employ well trained and experienced individuals to manufacture high quality good. We perform audits and inspections every now and then to check the perfection in work. Exemplary products with affordable market prices are reassured by us. Our personnel always stay available to contribute their services. Contact us today all the products are available in stock.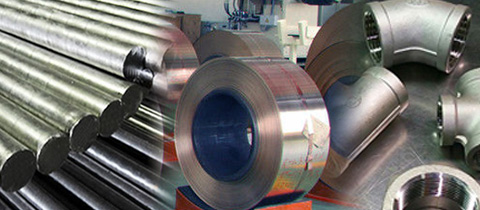 Types Of Hastelloy Grades Products
| | |
| --- | --- |
| Hastelloy C276 Pipes | Hastelloy C276 Tubes |
| Hastelloy C276 Pipe Fittings | Hastelloy C276 Forged Fittings |
| Hastelloy C276 Fasteners | Hastelloy C276 Tube Fittings |
| Hastelloy C276 Round Bars | Hastelloy C276 Flanges |
| Hastelloy C276 Sheets | Hastelloy C276 Plates |
| Hastelloy C22 Pipes | Hastelloy C22 Tubes |
| Hastelloy C22 Pipe Fittings | Hastelloy C22 Forged Fittings |
| Hastelloy C22 Fasteners | Hastelloy C22 Tube Fittings |
| Hastelloy C22 Round Bars | Hastelloy C22 Flanges |
| Hastelloy C22 Sheets | Hastelloy C22 Plates |
Call +91 9833263204 or Click here to send enquiry for Hastelloy
Hastelloys Exporters & Suppliers
Exporting Hastelloys to Countries
We are exporting Hastelloys to Kuwait, Yemen, Slovakia, Iran, Angola, Portugal, Romania, Serbia, China, Saudi Arabia, Afghanistan, Croatia, Lithuania, Poland, Zimbabwe, Peru, Macau, Japan, Philippines, Singapore, Mexico, Mongolia, Hong Kong, Norway, Israel, Bangladesh, Bhutan, Kenya, South Korea, Switzerland, Thailand, Gabon, Italy, Mexico, Sri Lanka, Netherlands, Turkey, Czech Republic, Tibet, Australia, Morocco, Nepal, Denmark, Iran, United Arab Emirates, Jordan, Belarus, Russia, Chile, Ukraine, Oman, Kazakhstan, Taiwan, Argentina, Finland, Chile, Ghana, Azerbaijan, Brazil, Ireland, Nigeria, Indonesia, Ecuador, Lebanon, Gambia, Sweden, Bulgaria, Hungary, India, United Kingdom, Vietnam, Greece, United States, France, Spain, Libya, Pakistan, Canada, Namibia, Poland, Bahrain, Bolivia, Venezuela, Qatar, Iraq, Austria, Belgium, Nigeria, Germany, South Africa, Malaysia, Egypt, Algeria, Costa Rica, Estonia, Trinidad & Tobago,Tunisia, Puerto Rico, New Zealand, Colombia. We can export almost to any country.
Industries We Serve
We are supplying Hastelloys to Chemicals, Petrochemicals, Oil & Natural Gas Organization, Fats, Fertilizers, Sugar Mills & Distilleries, Cement Industries, Ship Builders, Paper Industries, Pumps, Automation, Paints, Steel Industries, etc.