Fasteners
Steel Fasteners, Stainless Steel Fasteners, Alloy Steel Fasteners, Carbon Steel Fasteners, Duplex Steel Fasteners Manufacturer
Nakshatra Steel & Alloys is one of the renowned names as a manufacturer of Steel Fasteners in India. Our state-of-art manufacturing unit is capable of manufacturing highest quality fasteners. We can supply and export fasteners in almost any country. We can manufacture and supply stainless steel fasteners, carbon steel fasteners, alloy steel fasteners, duplex steel fasteners, nickel alloy fasteners. We can also manufacturer and supply fasteners in a wide variety of exotic and special alloys like Inconel, Monel Etc.
Nakshatra Steel & Alloys manufacture the following types of fasteners. Nuts, bolts, Screws, Washers, Stud, Socket, Anchors, Rivets, Clamp, Allen Caps in various sizes and shapes as per national and international standards.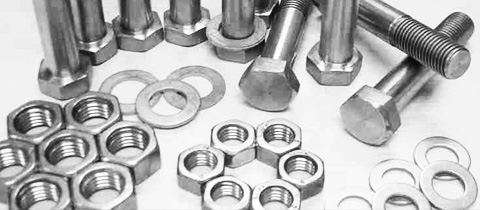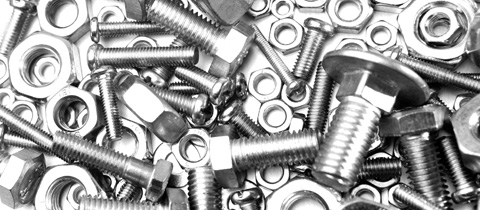 Call +91 9833263204 or Click here to send enquiry for Fasteners
Fasteners Exporters & Suppliers
Exporting Fasteners to Countries
We are exporting Fasteners to Kuwait, Yemen, Slovakia, Iran, Angola, Portugal, Romania, Serbia, China, Saudi Arabia, Afghanistan, Croatia, Lithuania, Poland, Zimbabwe, Peru, Macau, Japan, Philippines, Singapore, Mexico, Mongolia, Hong Kong, Norway, Israel, Bangladesh, Bhutan, Kenya, South Korea, Switzerland, Thailand, Gabon, Italy, Mexico, Sri Lanka, Netherlands, Turkey, Czech Republic, Tibet, Australia, Morocco, Nepal, Denmark, Iran, United Arab Emirates, Jordan, Belarus, Russia, Chile, Ukraine, Oman, Kazakhstan, Taiwan, Argentina, Finland, Chile, Ghana, Azerbaijan, Brazil, Ireland, Nigeria, Indonesia, Ecuador, Lebanon, Gambia, Sweden, Bulgaria, Hungary, India, United Kingdom, Vietnam, Greece, United States, France, Spain, Libya, Pakistan, Canada, Namibia, Poland, Bahrain, Bolivia, Venezuela, Qatar, Iraq, Austria, Belgium, Nigeria, Germany, South Africa, Malaysia, Egypt, Algeria, Costa Rica, Estonia, Trinidad & Tobago,Tunisia, Puerto Rico, New Zealand, Colombia. We can export almost to any country.
Industries We Serve
We are supplying Fasteners to Chemicals, Petrochemicals, Oil & Natural Gas Organization, Fats, Fertilizers, Sugar Mills & Distilleries, Cement Industries, Ship Builders, Paper Industries, Pumps, Automation, Paints, Steel Industries, etc.