Carbon Steel Fasteners
ATSM A193 Carbon Steel Fastener, CS Fasteners, ASME - A 193 / SA 193 Carbon Steel Anchor Fasteners Manufacturer & Supplier in India
Carbon Steel Bolts, Carbon Steel Nuts, Carbon Steel Socket Screw, Carbon Steel Washers Dealers & Exporters
We at Nakshatra Steel have extensive experience in manufacturing, supplying, and export world class Carbon Steel Fasteners throughout worldwide, based in Mumbai, India. This of Carbon Steel Fasteners comes in several designs, sizes and specifications.
We always use premium quality raw materials in manufacturing world class fastener products; we also employ latest advanced machinery for the whole process to offer prominent features like durability, reliability and long operating life.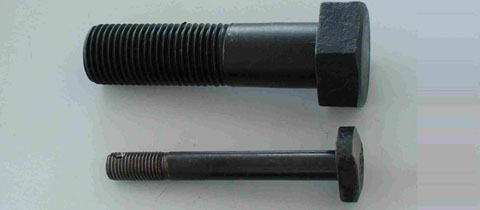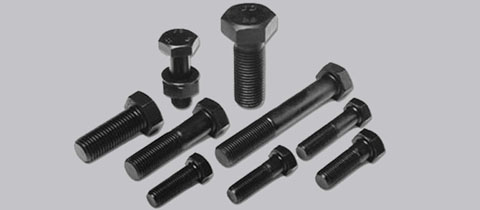 We pride ourselves on offering Carbon steel fasteners including Carbon Steel Bolts, Carbon Steel Nuts, and Carbon Steel Washers, Carbon Steel Screws in metric, imperial and in all grades. Here at Nakshatra Steel we stock a wide variety of CS Fasteners widely used in industries like automobile, construction, manufacturing and various application industries etc. Contact us today or Send an enquiry to request a free quote for our high-quality steel fasteners!
Prime Stockholder of Carbon Steel Socket Head Cap Screw, Carbon Steel Hex Nut, Carbon Steel Plain / Flat Washer, Carbon Steel Socket Head Cap Screw, Carbon Steel Hex Head Bolt Stockists & Wholesaler
Carbon Steel Fasteners Specifications:
| | | |
| --- | --- | --- |
| Grade | : | Carbon Steel Fasteners |
| Standard | : | ASTM / ASME A/SA 193 / 194 |
| Size | : | "¼ to 4" |
| Length | : | UPTO 5 METERS |
Types Of Carbon Steel Fasteners
| | |
| --- | --- |
| Carbon Steel Bolts | ASTM A194 Machine Screws |
| Carbon Steel A194 Nuts | CS Self Tapping Screw |
| ASTM A194 Carbon Steel Washers | Carbon Steel Foundation Bolts |
| Carbon Steel Socket Screw | CS Mushroom Head Square Neck Bolts |
| A194 CS Socket Hex Head Screw / Anchor / Bolt | Carbon Steel A194 Allen Cap Screw |
| Carbon Steel Stud Bolts | Carbon Steel Structural Bolts |
| Carbon Steel A194 U Bolts | ASTM A194 Spring Washers |
| Carbon Steel Hex Head Screw | Carbon Steel Hexagon Nut |
| Carbon Steel Threaded Rods | Carbon Steel Hex Domed Cap Nuts |
| CS Threaded Stud | CS Hex Head Bolt |
Call +91 9833263204 or Click here to send enquiry for Carbon Steel Fasteners
Carbon Steel Fasteners Exporters & Suppliers
Exporting Carbon Steel Fasteners to Countries
We are exporting Carbon Steel Fasteners to Kuwait, Yemen, Slovakia, Iran, Angola, Portugal, Romania, Serbia, China, Saudi Arabia, Afghanistan, Croatia, Lithuania, Poland, Zimbabwe, Peru, Macau, Japan, Philippines, Singapore, Mexico, Mongolia, Hong Kong, Norway, Israel, Bangladesh, Bhutan, Kenya, South Korea, Switzerland, Thailand, Gabon, Italy, Mexico, Sri Lanka, Netherlands, Turkey, Czech Republic, Tibet, Australia, Morocco, Nepal, Denmark, Iran, United Arab Emirates, Jordan, Belarus, Russia, Chile, Ukraine, Oman, Kazakhstan, Taiwan, Argentina, Finland, Chile, Ghana, Azerbaijan, Brazil, Ireland, Nigeria, Indonesia, Ecuador, Lebanon, Gambia, Sweden, Bulgaria, Hungary, India, United Kingdom, Vietnam, Greece, United States, France, Spain, Libya, Pakistan, Canada, Namibia, Poland, Bahrain, Bolivia, Venezuela, Qatar, Iraq, Austria, Belgium, Nigeria, Germany, South Africa, Malaysia, Egypt, Algeria, Costa Rica, Estonia, Trinidad & Tobago,Tunisia, Puerto Rico, New Zealand, Colombia. We can export almost to any country.
Industries We Serve
We are supplying Carbon Steel Fasteners to Chemicals, Petrochemicals, Oil & Natural Gas Organization, Fats, Fertilizers, Sugar Mills & Distilleries, Cement Industries, Ship Builders, Paper Industries, Pumps, Automation, Paints, Steel Industries, etc.