Super Duplex Steel Fasteners
ASTM A194 / A193 Super Duplex Steel 2507 Fasteners, Super Duplex UNS S31803 / S32205 / S32750 Fasteners, Super Duplex WNR. 1.4410 Fasteners, Super Duplex Nuts, Super Duplex Bolts, Super Duplex Screws Manufacturer, Supplier & Exporter in Mumbai, India
Super Duplex Washers, Super Duplex Hex Nuts, Super Duplex Heavy Hex Nuts, Super Duplex Eye Bolts, Super Duplex Hanger Bolts, Super Duplex Stud Bolts, Super Duplex Threaded Bolts Stockists & Exporter
Nakshatra Steel & Alloys is a globally recognized Super Duplex Fasteners Manufacturers, suppliers, and exporters based in India. We are catering requirements of domestic as well as international clients. Our complete range is available in regular as well as in metric sizes. Build with robust construction; these are perfect to cater the requirements of several industries.
Backed by a team of experts, these Super Duplex Stainless Steel Fasteners are manufactured using high-grade raw materials and advanced technology by our skilled professionals. Our offered nut is precision-designed, in order to meet the international standards.
Our broad inventory consists of Super Duplex Nuts, Bolts, Screws, Super Duplex Washers, Eye Bolts, Hanger Bolts, Stud Bolts, Threaded Bolts, Hex Nuts, Heavy Hex Nuts and more. They are widely used in engineering, electrical, hardware, and various other industries. Further, to meet the specific requirements of our clients, we also offer customized range. Contact us today for more information about our products or request free estimates!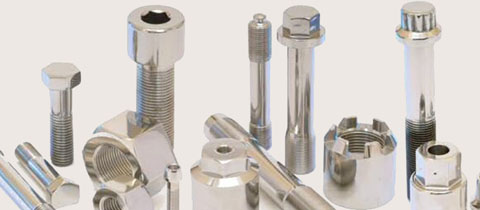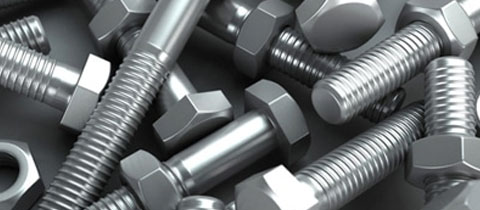 Super Duplex Steel Fasteners Specifications:
Standard
:
ASTM A182 / ASME B16.25
Size
:
M10 TO M100
Length
:
UPTO 5 METERS
Grade
:
UNS NO. S32750, S32760, S32950.
Specification
:
IS, BS, ASTM
Type
:
Bolt, Hex Bolt, Stud Bolt, Eye Bolt, Screw, Nut, U Bolt, Washer, Threaded Bolt Etc.
Types Of Super Duplex Steel Fasteners
| | |
| --- | --- |
| UNS S32750 Fasteners | UNS S32760 Fasteners |
| ASTM A182 Nuts | Super Duplex Steel S2507 Fasteners |
| Super Duplex Steel Nuts | Super Duplex Steel Bolts |
| ASTM A182 Super Duplex Steel Washers | Super Duplex Steel Screws |
| Super Duplex Steel Eye Bolts | S2507 Super Duplex Steel Hanger Bolts |
| DIN 1.4410 Super Duplex Steel U Bolts | Super Duplex Steel Stud Bolts |
| Super Duplex Steel Threaded Bolts | UNS S32760 Hex Nuts |
| ASME B16.25 Heavy Hex Nuts | Super Duplex Steel Foundation Fasteners |
| Super Duplex Industrial Fasteners | Super Duplex S2507 Industrial Studs |
| Super Duplex Steel Heavy Studs | ASME B16.25 Hex Nuts |
Call +91 9833263204 or Click here to send enquiry for Super Duplex Steel Fasteners
Super Duplex Fasteners Exporters & Suppliers
Exporting Super Duplex Fasteners to Countries
We are exporting Super Duplex Fasteners to Kuwait, Yemen, Slovakia, Iran, Angola, Portugal, Romania, Serbia, China, Saudi Arabia, Afghanistan, Croatia, Lithuania, Poland, Zimbabwe, Peru, Macau, Japan, Philippines, Singapore, Mexico, Mongolia, Hong Kong, Norway, Israel, Bangladesh, Bhutan, Kenya, South Korea, Switzerland, Thailand, Gabon, Italy, Mexico, Sri Lanka, Netherlands, Turkey, Czech Republic, Tibet, Australia, Morocco, Nepal, Denmark, Iran, United Arab Emirates, Jordan, Belarus, Russia, Chile, Ukraine, Oman, Kazakhstan, Taiwan, Argentina, Finland, Chile, Ghana, Azerbaijan, Brazil, Ireland, Nigeria, Indonesia, Ecuador, Lebanon, Gambia, Sweden, Bulgaria, Hungary, India, United Kingdom, Vietnam, Greece, United States, France, Spain, Libya, Pakistan, Canada, Namibia, Poland, Bahrain, Bolivia, Venezuela, Qatar, Iraq, Austria, Belgium, Nigeria, Germany, South Africa, Malaysia, Egypt, Algeria, Costa Rica, Estonia, Trinidad & Tobago,Tunisia, Puerto Rico, New Zealand, Colombia. We can export almost to any country.
Industries We Serve
We are supplying Super Duplex Fasteners to Chemicals, Petrochemicals, Oil & Natural Gas Organization, Fats, Fertilizers, Sugar Mills & Distilleries, Cement Industries, Ship Builders, Paper Industries, Pumps, Automation, Paints, Steel Industries, etc.