Monel Alloy
India's Leading Monel Alloy 400 / K500 Manufacturer & Supplier
Monel Round Bars & Wires, Monel Alloy Pipes & Tubes, Monel Sheets & Plates, Monel Alloy Flanges & Pipe Fittings Stockiest & Exporters in India
Monel Alloy is noted for its exceptional properties. It is a combination of nickel and copper as primary elements, and manganese, iron, copper, and silicon as secondary elements. Nakshatra Steel & Alloys is a renowned Monel Alloys Manufacturer & Supplier. We adapt phenomenal methods like machining, welding, hot working and cold working to fabricate Monel 400 and Monel K500.
Monel Pipes & Tubes are resistant to many precarious chemicals and seawater.. Monel Pipe Fittings manufactured by us sustain strength in elevated temperatures as well. On the other hand our Monel Flanges remain ductile without becoming brittle though they are cooled extremely. These flanges are tough and durable though they are expensive than Stainless Steel Flanges. Thus we can say that they are more ductile compared to many ferrous flanges that become brittle easily.
Monel Tube fittings are employed in aircraft construction as they retain their dimensions though they come across with heat. Monel Round Bars are invulnerable to sulfuric, hydrochloric, and hydrofluoric acid; hence it is implemented in the department of alkylation units. They also have many marine applications as well. We have well trained and experienced team to design Monel Sheets & Plates with dimensional accuracy. Contact us with your requirements and we assure you to offer products that meet your specific needs and demands!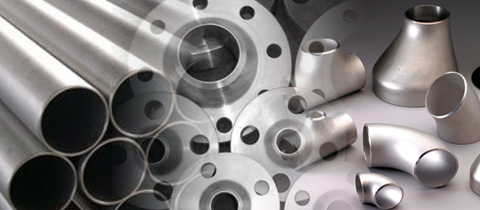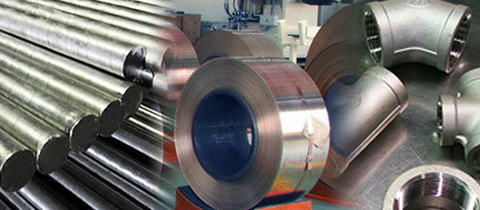 Types Of Monel Alloy Grades Products
| | |
| --- | --- |
| Monel 400 Pipes | Monel 400 Tubes |
| Monel 400 Pipe Fittings | Monel 400 Forged Fittings |
| Monel 400 Fasteners | Monel 400 Tube Fittings |
| Monel 400 Round Bars | Monel 400 Flanges |
| Monel 400 Sheets | Monel 400 Plates |
| Monel K500 Pipes | Monel K500 Tubes |
| Monel K500 Pipe Fittings | Monel K500 Forged Fittings |
| Monel K500 Fasteners | Monel K500 Tube Fittings |
| Monel K500 Round Bars | Monel K500 Flanges |
| Monel K500 Sheets | Monel K500 Plates |
Call +91 9833263204 or Click here to send enquiry for Monel 400
Monel Alloys Exporters & Suppliers
Exporting Monel Alloys to Countries
We are exporting Monel Alloys to Kuwait, Yemen, Slovakia, Iran, Angola, Portugal, Romania, Serbia, China, Saudi Arabia, Afghanistan, Croatia, Lithuania, Poland, Zimbabwe, Peru, Macau, Japan, Philippines, Singapore, Mexico, Mongolia, Hong Kong, Norway, Israel, Bangladesh, Bhutan, Kenya, South Korea, Switzerland, Thailand, Gabon, Italy, Mexico, Sri Lanka, Netherlands, Turkey, Czech Republic, Tibet, Australia, Morocco, Nepal, Denmark, Iran, United Arab Emirates, Jordan, Belarus, Russia, Chile, Ukraine, Oman, Kazakhstan, Taiwan, Argentina, Finland, Chile, Ghana, Azerbaijan, Brazil, Ireland, Nigeria, Indonesia, Ecuador, Lebanon, Gambia, Sweden, Bulgaria, Hungary, India, United Kingdom, Vietnam, Greece, United States, France, Spain, Libya, Pakistan, Canada, Namibia, Poland, Bahrain, Bolivia, Venezuela, Qatar, Iraq, Austria, Belgium, Nigeria, Germany, South Africa, Malaysia, Egypt, Algeria, Costa Rica, Estonia, Trinidad & Tobago,Tunisia, Puerto Rico, New Zealand, Colombia. We can export almost to any country.
Industries We Serve
We are supplying Monel Alloys to Chemicals, Petrochemicals, Oil & Natural Gas Organization, Fats, Fertilizers, Sugar Mills & Distilleries, Cement Industries, Ship Builders, Paper Industries, Pumps, Automation, Paints, Steel Industries, etc.