Alloy Steel ButtWeld Fittings
ASTM / ASME A234 WP1 / WP5 / WP9 / WP11 / WP22 / WP91 Alloy Steel Butt weld Fittings Supplier & Exporter in India
Alloy Steel ASTM A234 Butt weld Fittings, Alloy Steel Pipe Union, Alloy Steel Pipe Cap, Alloy Steel WPB Pipe Elbow, Alloy Steel ASME B16.9 Tee, Alloy Steel Reducing Tee Dealer & Exporter in India
Alloy Steel Buttweld Fittings are made up of a combo of chemical elements. Nakshatra Steel & Alloys is a sumptuous manufacturer and trader of wide variety of Alloy Steel Butt Weld Pipe Fittings. Our products are delivered to various industries for their extraordinary uses.
Manganese, Chromium, Nickel, and Silicon are the major elements used to manufacture our Alloy Steel Caps. Our Alloy Steel Reducer is noted for some of its properties like toughness, corrosion resistance, strength, and harden ability. We utilize high quality raw material to manufacture Alloy Steel Elbow. Our Alloy Steel Cross can withstand heat and can function at even elevated temperatures.
Alloy Steel Tee and Alloy Steel Pipe End caps are designed with different shapes and sizes in order to make them fit to all kinds of pipes. We fabricate Alloy Steel Pipe Bends as per the client's requirement. Installation and maintenance of our Alloy Steel Pipe Stubends are rather very less.
Alloy Steel ASTM A234 Butt weld Fittings are rust free and contribute exceptional performance. On the other hand, our Alloy Steel ASME/ANSI B16.9 Butt weld Fittings are durable and flexible. We employ experienced personnel to properly design our AS Seamless Buttweld Fittings and Alloy Steel Welded Buttweld Fittings with latest techniques.
You can come across all of our products at our official webpage. Our sales individuals are available 24/7 to reassure you their services. All of our products are mass produced in huge quantities. Contact us today to place your order right now!
Alloy Steel ASTM STD Butt Weld Fittings, Alloy Steel Pipe End Cap, Alloy Steel Pipe Bends, Alloy Steel Pipe Bends, Alloy Steel Pipe Cross, Alloy Steel Pipe Stub End, Alloy Steel Concentric / Eccentric Reducer Wholesaler & Dealer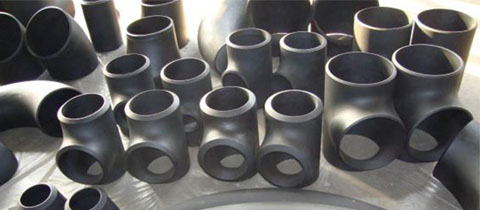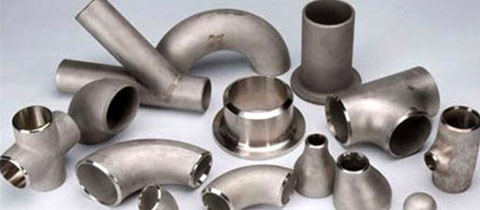 Alloy Steel ButtWeld Fittings Specifications:
| | | |
| --- | --- | --- |
| Standard | : | ASTM / ASME A/SA 234 |
| Size | : | 1/8" NB TO 48" NB. |
| Dimensions | : | ANSI/ASME B16.9, B16.28, MSS-SP-43 |
| Grade | : | ASTM A 234 WP - P5, P9, P11, P12, P21, P22 & P91 |
| Thickness | : | SCH: 5s, 10s, 40s, 80s, 10, 20, 40, STD, 60, 80, XS, 100, 120, 140, 160, XXS, Custom Thickness. |
| Type | : | Seamless / Welded / Fabricated |
Types of Alloy Steel ButtWeld Fittings
Alloy Steel 90 & 45 Deg Elbows
Alloy Steel Long & Short Radius Elbows
Alloy Steel Equal & Unequal Tees
Alloy Steel Concentric & Eccentric Reducer
Alloy Steel Equal & Unequal Cross
Alloy Steel Bends
Alloy Steel Short & Long Stub Ends
Alloy Steel Pipe End Caps
Alloy Steel Piggable Bends
Alloy Steel Seamless Buttweld Pipe Fittings
Alloy Steel Welded Buttweld Pipe Fittings
Alloy Steel Split Tees
Call +91 9833263204 or Click here to send enquiry for Alloy Steel ButtWeld Fittings
Alloy Steel ButtWeld Fittings Exporters & Suppliers
Exporting Alloy Steel ButtWeld Fittings to Countries
We are exporting Alloy Steel ButtWeld Fittings to Kuwait, Yemen, Slovakia, Iran, Angola, Portugal, Romania, Serbia, China, Saudi Arabia, Afghanistan, Croatia, Lithuania, Poland, Zimbabwe, Peru, Macau, Japan, Philippines, Singapore, Mexico, Mongolia, Hong Kong, Norway, Israel, Bangladesh, Bhutan, Kenya, South Korea, Switzerland, Thailand, Gabon, Italy, Mexico, Sri Lanka, Netherlands, Turkey, Czech Republic, Tibet, Australia, Morocco, Nepal, Denmark, Iran, United Arab Emirates, Jordan, Belarus, Russia, Chile, Ukraine, Oman, Kazakhstan, Taiwan, Argentina, Finland, Chile, Ghana, Azerbaijan, Brazil, Ireland, Nigeria, Indonesia, Ecuador, Lebanon, Gambia, Sweden, Bulgaria, Hungary, India, United Kingdom, Vietnam, Greece, United States, France, Spain, Libya, Pakistan, Canada, Namibia, Poland, Bahrain, Bolivia, Venezuela, Qatar, Iraq, Austria, Belgium, Nigeria, Germany, South Africa, Malaysia, Egypt, Algeria, Costa Rica, Estonia, Trinidad & Tobago,Tunisia, Puerto Rico, New Zealand, Colombia. We can export almost to any country.
Industries We Serve
We are supplying Alloy Steel ButtWeld Fittings to Chemicals, Petrochemicals, Oil & Natural Gas Organization, Fats, Fertilizers, Sugar Mills & Distilleries, Cement Industries, Ship Builders, Paper Industries, Pumps, Automation, Paints, Steel Industries, etc.