Monel Sheets, Plates & Coils
Highly Acclaimed Monel Sheet Manufacturer, Monel Alloy Plates Supplier, Monel Coils Stockist in India
ASTM B127 Monel Hot Rolled Sheets, Monel 400 Shim Sheets, Duplex Steel WNR. 2.4360 Cold Rolled Plates, Monel K500 Corrugated Sheets, Monel 400 Chequered Plates, Monel UNS NO4400 Perforated Sheet, Monel Circles Stockiest & Exporter in India
Monel Sheets are made by metal which have large quantities of copper and nickel. Nakshatra Steel & Alloys is a renowned Monel Sheets & Plate Supplier. We have vast collection of wide variety of Monel Coils and Monel Plates.
Our Monel 400 Sheets and Monel 400 Plates have fewer quantities of metals like Carbon, manganese, silicon, and iron. Monel Alloy K500 Sheets and Monel K500 Plates exhibit exemplary resistance towards hazardous chemicals and sea water. Monel Plates are costlier than nickel and carbon metal plates. Thence these Monel Alloy 400 Plates are deployed in high grade applications where other metals cannot be used.
As the Perforated Monel Sheets are chemical resistant, they are utilized in Chemical plants. Our Monel Hot Rolled Sheet also is deployed in aerospace industries. Our Monel Alloy Chequered Plates are mechanically strong and ductile. Monel Coils which are of low cost are resistant to alkalis. We being eminent Monel Coils Manufacturer, use high quality raw material to mass produce Monel 400 Coils. Monel Alloy K500 Coils have wide range of applications in marine and oil & chemical industries.
Our Hot & Cold Rolled Monel Coils are exploited in pumps, shafts, valves, and heat exchanges. Monel Slatting Coils are handled in hydro carbon and marine components. Contact us with your requirements and we assure you to offer products that meet your specific needs and demands!
DIN 2.4360 Monel Sheets, JIS NW 4400 Monel Sheets, Werkstoff NR. 2.4360 Monel Plates, UNS NO4400 / NO5500 Monel Coils Manufacturers & Suppliers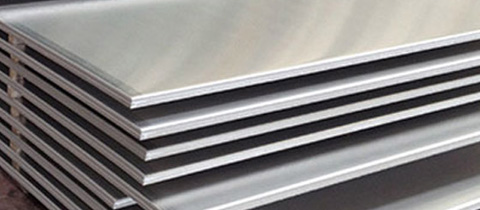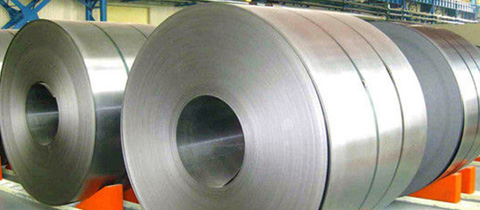 Monel Sheets, Plates & Coils Specifications:
| | | |
| --- | --- | --- |
| Standard | : | ASTM B 127 / ASME SB 127 |
| Size | : | 15NB to 150NB In |
| Grade | : | Monel 400 Plates, Sheets & Coils – UNS N04400, Monel K500 Plates, Sheets & Coils – UNS N05500 |
| Finish | : | Hot rolled plate (HR), Cold rolled sheet (CR), 2B, 2D, BA NO(8), SATIN (Met with Plastic Coated) |
| Form | : | Coils, Foils, Rolls, Plain Sheet, Strip, Flats, Blank (Circle), Ring (Flange) etc. |
| Type | : | Sheet, Plates, Coils, Flat, Strips, Profile, Blank ,Circle, Ring etc. |
Types of Monel 400 / K500 Sheets, Plates & Coils
| | |
| --- | --- |
| Monel 400 / K500 Plates | Monel 400 / K500 Circles |
| Monel 400 / K500 Sheets | Monel 400 / K500 Coils |
| Monel 400 / K500 Shim Sheet | Monel 400 / K500 Strips |
| Monel 400 / K500 Perforated Sheet | Monel 400 / K500 Flat |
| Monel 400 / K500 Chequered Plate | Monel 400 / K500 Blank |
| Monel 400 / K500 Rolls | Monel 400 / K500 Profile |
| Monel 400 / K500 Ring | Monel 400 / K500 Foils |
Call +91 9833263204 or Click here to send enquiry for Monel Sheets, Plates & Coils
Exporters & Suppliers
Exporting to Countries
We are exporting to Kuwait, Yemen, Slovakia, Iran, Angola, Portugal, Romania, Serbia, China, Saudi Arabia, Afghanistan, Croatia, Lithuania, Poland, Zimbabwe, Peru, Macau, Japan, Philippines, Singapore, Mexico, Mongolia, Hong Kong, Norway, Israel, Bangladesh, Bhutan, Kenya, South Korea, Switzerland, Thailand, Gabon, Italy, Mexico, Sri Lanka, Netherlands, Turkey, Czech Republic, Tibet, Australia, Morocco, Nepal, Denmark, Iran, United Arab Emirates, Jordan, Belarus, Russia, Chile, Ukraine, Oman, Kazakhstan, Taiwan, Argentina, Finland, Chile, Ghana, Azerbaijan, Brazil, Ireland, Nigeria, Indonesia, Ecuador, Lebanon, Gambia, Sweden, Bulgaria, Hungary, India, United Kingdom, Vietnam, Greece, United States, France, Spain, Libya, Pakistan, Canada, Namibia, Poland, Bahrain, Bolivia, Venezuela, Qatar, Iraq, Austria, Belgium, Nigeria, Germany, South Africa, Malaysia, Egypt, Algeria, Costa Rica, Estonia, Trinidad & Tobago,Tunisia, Puerto Rico, New Zealand, Colombia. We can export almost to any country.
Industries We Serve
We are supplying to Chemicals, Petrochemicals, Oil & Natural Gas Organization, Fats, Fertilizers, Sugar Mills & Distilleries, Cement Industries, Ship Builders, Paper Industries, Pumps, Automation, Paints, Steel Industries, etc.