Inconel Flanges Supplier in Cuba
ASTM B564 Inconel Flanges Suppliers in Cuba, Inconel Flange Dealer in Cuba, Inconel Pipe Flanges Exporter, Inconel Plate Flanges Stockholder in Cuba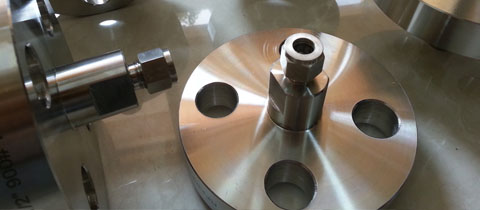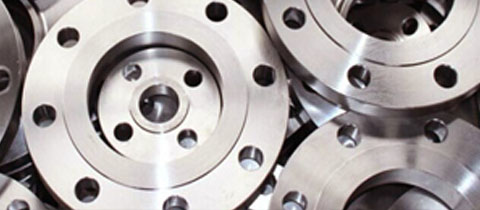 Inconel Blind Flange Manufacturer in Cuba, Inconel Weld Neck Flanges Trader in Cuba, Inconel Screwed Flange Dealer in Cuba, Inconel Lap Joint Flange Stockists in Cuba
We at Nakshatra Steel & Alloys has been a professionally managed manufacturer and supplier of Inconel Alloy Flanges in Cuba that provides high-quality flanges and have a wide range of flanges in various sizes, specifications and grades made up of quality raw material. They are designed and tested according to the industry set standards.
Inconel Flanges are widely known for their durability, non-magnetic properties, good fabrication characteristics and its high resistance to temperature and corrosion and pitting ability in high temperature and low-temperature environments. The Inconel Alloy flanges can sustain high pressure and can meet any application or performance requirements. These Inconel flanges available in various grades such as 600 / 601 / 625 / 718 / 800 / and many more.
Inconel Slip on Flanges in Cuba belongs to the family of nickel-chromium-molybdenum alloys known for its ability to withstand a wide range of severely corrosive environments due to its high alloy content. Inconel Blind Flanges in Cuba derive their resistance to non-oxidizing environments because of high nickel and molybdenum. Inconel flanges have high resistance to dry chlorine up to 538°C and chloride-induced stress corrosion cracking. Due to the excellent oxidation resistance up to 1093°C, it is perfect for use in the heat treating industry.
Due to the high content of nickel, Inconel Flanges in Cuba have excellent resistance to high temperature which makes it suitable for applications such as in chemical, aerospace, heat treating, paper, and pulp industries. They also have wide application in various industries like oil refineries, chemical manufacturing, steel and aluminum manufacturing, utilities and transportation, and industrial construction. Contact us today to request a free estimate!
Inconel Socket Weld Flange Stockists in Cuba, Inconel Blind Flange Dealer, Inconel Slip on Flanges Trader in Cuba, ASME SB564 Inconel Threaded Flanges Distributor in Cuba
Specifications of Inconel Flanges in Cuba:
| | | |
| --- | --- | --- |
| Range | : | ½" NB to 12" NB |
| Standard | : | ASTM / ASME SB 564 / 160 / 472 |
| Dimensions | : | ANSI B 16.5, BS 1560. BS 10, IS 6392, B-2.1 NPT, API, DIN, JIS. MSS SP 44 |
| Class | : | 150 LBS, 300 LBS, 600 LBS, 900 LBS, 1500 LBS, 2500 LBS , ASA 150#, ASA 300# DIN ND 6,10,16,25,40 Etc. |
Available Grades Of Inconel Flanges in Cuba
| | |
| --- | --- |
| Inconel 600 Flanges in Cuba | Inconel 601 Flanges in Cuba |
| Inconel 625 Flanges in Cuba | Incoloy 800 Flanges in Cuba |
| Incoloy 825 Flanges in Cuba | DIN 2.4851 Flanges in Cuba |
| DIN 2.4816 Flanges in Cuba | DIN 2.4856 Flanges in Cuba |
| DIN 1.4876 Flanges in Cuba | DIN 2.4858 Flanges in Cuba |
| UNS N06600 Flanges in Cuba | UNS N06601 Flanges in Cuba |
| UNS N06625 Flanges in Cuba | UNS N08800 Flanges in Cuba |
| UNS N08825 Flanges in Cuba | ASTM B166 Inconel Flanges in Cuba |
Types Of Inconel Flanges in Cuba
| | |
| --- | --- |
| Inconel Forged Flanges in Cuba | Inconel High Hub Blinds Flanges in Cuba |
| Inconel Blind Flanges in Cuba | Incoloy Spectacle Blinds Flanges in Cuba |
| Inconel Reducing Flanges in Cuba | Inconel Loose Flanges in Cuba |
| Inconel Orifice Flanges in Cuba | Incoloy RTJ Flanges in Cuba |
| Incoloy Socket Weld Flanges in Cuba | Inconel Screwed Flanges in Cuba |
| Inconel Slip On Flanges in Cuba | Inconel Weld Neck Flanges in Cuba |
| Incoloy LJRF Flanges in Cuba | Incoloy Plate Flanges in Cuba |
| Inconel Lapped Joint Flanges in Cuba | Inconel SORF Flanges in Cuba |
| Incoloy SWRF Flanges in Cuba | Incoloy Groove & Tongue Flanges in Cuba |
| Inconel Square Flanges in Cuba | Inconel Long Neck Weld Flanges in Cuba |
| Inconel Threaded Flanges in Cuba | Incoloy Spades Ring Spacers in Cuba |
| Incoloy Weld Neck Flanges Series A or B in Cuba | Inconel Ring Type Joint Flanges in Cuba |
| Inconel WNRF Flanges in Cuba | Inconel Weldo / Nipo Flanges in Cuba |
| Incoloy Expander Flanges in Cuba | Incoloy Raised Face Flanges in Cuba |
Call +91 9833263204 or Click here to send enquiry for Inconel Flanges
Exporting Destinations for Inconel Flanges in Cuba, Inconel 600 Flanges In Cuba, Inconel 601 Flanges in Cuba, Inconel 625 Flanges in Cuba, Incoloy 800 Flanges in Cuba, Incoloy 825 Flanges in Cuba
| | | | | |
| --- | --- | --- | --- | --- |
| Pop. | Havana | Santiago de Cuba | Camagüey | Holguín |
| Guantánamo | Santa Clara | Victoria de Las Tunas | Bayamo | Cienfuegos |