Duplex Steel Sheets, Plates & Coils
Highly Acclaimed Duplex Steel Sheet Manufacturer, Duplex Steel Plates Supplier, Duplex Steel Coils Stockist in India
ASTM A240 Duplex Steel Hot Rolled Sheets, Duplex Steel Werkstoff NR. 1.4462 Shim Sheets, Duplex Steel UNS S32205 Cold Rolled Plates, Duplex Steel 2205 Corrugated Sheets, Duplex Steel 2304 Chequered Plates, Duplex Steel 2205 Perforated Sheet, Duplex Steel Circles Stockiest & Exporter in India
Duplex Steel Sheets have microstructure of austenite and ferrite steels. Nakshatra Steel & Alloys is an illustrious Duplex Steel Plate & Sheets Supplier. Our Duplex Steel Plates and Duplex Steel Coils have enormous demand in the market for their remarkable properties.
Our Hot Rolled Duplex Steel Sheets are heated to high temperature to shape them into desired contour. On the other hand, Duplex Steel Cold Rolled Sheets are further cooled to room temperature. Duplex Steel Perforated Sheets have high toughness and durability compared to other metal sheets. Duplex Steel 2205 Sheets can withstand to harmful corrosion and chemicals.
ASTM A240 Duplex Steel Plates exhibit stress corrosion cracking defiance. Chequered Duplex Steel Plate can safely function under elevated temperatures and humidity. We, the eminent Duplex Steel manufacturer maintain healthy environmental conditions while fabricating special Duplex Steel 2304 Plates.
We design Duplex Steel Slatting Coils in certain compositions in which they can evince resistance towards crevice corrosion and chloride pitting. ASTM A240 Duplex Steel Plates have less molybdenum and nickel compounds; hence they are cost effective. Due to their exemplary strength, sectional length of our Hot & Cold Rolled Duplex Steel Coils. We being one of the eminent Duplex Steel Coil Suppliers, reassure in time delivery of goods.
Contact us with your requirements and we assure you to offer products that meet your specific needs and demands!
ASME SA240 Duplex Steel Sheets, DIN 1.4462 Duplex Steel Metal Sheets, Werkstoff NR. 1.4462 Duplex Steel Plates, UNS S32205 / S31803 Duplex Steel Coils Manufacturers & Suppliers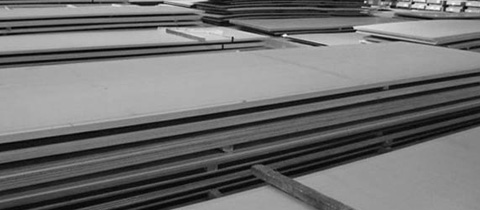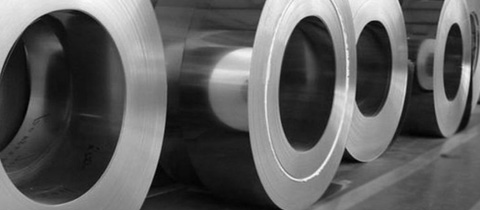 Duplex Steel Sheets, Plates & Coils Specifications:
| | | |
| --- | --- | --- |
| Standard | : | ASTM/ASME A240 |
| Range | : | 1 MM TO 200 MM THK IN 1000 MM TO 3000 MM WIDTH x 2500 MM / 5000 MM / 10000 MM / COIL. |
| Grade | : | UNS S31803, S32205, S32550, S32750, S32760 |
| Length | : | Single Random, Cut Length |
| End | : | Plain End, Bevelled End, Threaded |
Types of Duplex Steel Sheets, Plates & Coils
| | |
| --- | --- |
| Duplex Steel Plates | Duplex Steel Circles |
| Duplex Steel Sheets | Duplex Steel Coils |
| Duplex Steel Shim Sheet | Duplex Steel Strips |
| Duplex Steel Perforated Sheet | Duplex Steel Flat |
| Duplex Steel Chequered Plate | Duplex Steel Blank |
| Duplex Steel Rolls | Duplex Steel Profile |
| Duplex Steel Ring | Duplex Steel Foils |
Call +91 9833263204 or Click here to send enquiry for Duplex Steel Sheets, Plates & Coils
Exporters & Suppliers
Exporting to Countries
We are exporting to Kuwait, Yemen, Slovakia, Iran, Angola, Portugal, Romania, Serbia, China, Saudi Arabia, Afghanistan, Croatia, Lithuania, Poland, Zimbabwe, Peru, Macau, Japan, Philippines, Singapore, Mexico, Mongolia, Hong Kong, Norway, Israel, Bangladesh, Bhutan, Kenya, South Korea, Switzerland, Thailand, Gabon, Italy, Mexico, Sri Lanka, Netherlands, Turkey, Czech Republic, Tibet, Australia, Morocco, Nepal, Denmark, Iran, United Arab Emirates, Jordan, Belarus, Russia, Chile, Ukraine, Oman, Kazakhstan, Taiwan, Argentina, Finland, Chile, Ghana, Azerbaijan, Brazil, Ireland, Nigeria, Indonesia, Ecuador, Lebanon, Gambia, Sweden, Bulgaria, Hungary, India, United Kingdom, Vietnam, Greece, United States, France, Spain, Libya, Pakistan, Canada, Namibia, Poland, Bahrain, Bolivia, Venezuela, Qatar, Iraq, Austria, Belgium, Nigeria, Germany, South Africa, Malaysia, Egypt, Algeria, Costa Rica, Estonia, Trinidad & Tobago,Tunisia, Puerto Rico, New Zealand, Colombia. We can export almost to any country.
Industries We Serve
We are supplying to Chemicals, Petrochemicals, Oil & Natural Gas Organization, Fats, Fertilizers, Sugar Mills & Distilleries, Cement Industries, Ship Builders, Paper Industries, Pumps, Automation, Paints, Steel Industries, etc.